Looking for an expert local NJ remodeling contractor?
We've got a history based on quality...
G&L and Sons - your local NJ remodeling company
Well-positioned to do the right job for you!

Our Vision:
To create renovation projects that enable New Jersey homeowners to enjoy their homes with quality workmanship and attention to detail.
Our Mission:
Bringing design, function and beauty to New Jersey homes as needs and wishes change over time.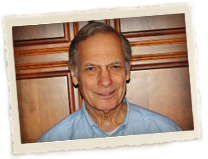 Gene Caputo, our founding partner, established G&L in the mid 1980's.
Through personal referrals G&L earned a reputation not solely for elegant, craftsman-like work, but for a commitment to ensuring that his customers were always completely satisfied.

And, that hasn't changed. G&L and Sons is a local remodel contracting company that continues to enjoy a good name, referrals from satisfied customers, and repeat business.

Expansion in a new decade...
1993 welcomed Chris Caputo into the company.
G&L and Sons Renovations, LLC grew expanding into home renovations and additions. Gene and Chris, completely 'hands-on', kept their fingers on the pulse of the business. AND, this practice remains the same today.
In the late 1990s G&L and Sons Renovations, LLC was now a full-service remodeling company, maintaining their vision for top-tier quality service and a commitment to customer satisfaction.
In 2016 Chris became a board member of the Giants of Genorosity.
In 2003,


David Caputo joined the company.

David immediately began positioning G&L for the future. He streamlined and computerized the company's systems, enhancing its efficiency and its day-to-day operations. Gene stepped back from day-to-day operations and Chris took the helm. G&L's construction team expanded while the focus of customer satisfaction remained as a top priority.

David is a President of the North Jersey National Association of the Remodeling Industry (NARI) chapter.