---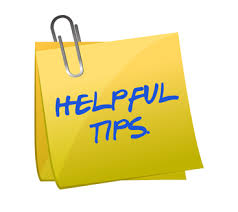 In our busy lives, we often don't take the time to plan renovation projects, they just kind of creep up on us without much warning. One day you're preparing dinner for your family, and then next thing you know, your oven won't maintain temperature, you notice a leak under your kitchen sink, the ice-maker stops producing ice and, well...you know the rest, don't you?
You haven't really budgeted or planned for this project and you were in the midst of planning a family vacation, but as we all know, the kitchen is the heart of the home....and therefore, with calculator and note pad in hand, you sit down and give serious thought to a new kitchen.
So, let's get started on planning your kitchen renovation...
Step 1: Size and Layout...
One of the first things you want to do is create a "wish list". This is often helpful in determining just where your kitchen dollars go.
When planning a project as vast as a kitchen remodel, you obviously have to look within the parameters of the space you have available and how it fits your needs. A large or growing family needs space to prepare meals, and often we find this room is the perfect place for children to do homework while mom or dad does the cooking. In our "greener" world today, many homeowners like a recycle area within their kitchen for papers and plastic. Maybe you've developed some great cooking skills and would like a 6 burner gourmet cooktop? Bake? We've got just the convection oven for you :-)
Here are a few things to consider:
How many people do you need to seat at one time?
Would you use an island or peninsula for seating?
What type of storage requirements do you have?
Pullouts? Drawers? Cabinets to the ceiling?
Are you a multi-chef family? More than one cook doesn't have to spoil the broth when you account for cooking areas for different tasks.
Step 2: Choose your colors, finishes and overall appearance...
This can be best accomplished today by visiting sites like Houzz.com which is a great place to see finished projects from all over the country. One small detail can make a huge difference in your design layout, and while you might have never thought shiny red lacquer chairs would work well in your neutral kitchen color scheme, but it might just give you the right "pop" in color.
Dark wood cabinetry? Painted white cabinets? Shaker style? detailed moldings? Glazed? Distressed? Antiqued? Perhaps you need to touch and feel the cabinets before you are able to envision them in your home? If you haven't selected a contractor yet, seek one out that will take you to showrooms so that your decision is made 'hands-on'.
Once you've seen that perfect look, you can start planning the details, with a vision in mind!
Step 3: Appliances...
This part of the kitchen design process can be easy, or not... This is where your personal cooking style enters the decision making. Gas or Electric? From a personal standpoint, I was an 'electric gal' for as far back as I can ever remember, until just last year when I decided to make a change to a gas cooktop, and I have to say that I've not regretted it and actually see a big difference in my ability to better control what I'm cooking. I also splurged (well, quite a bit) on my appliances, adding items like a convection steam oven which has made fabulous bread and beautifully crisp veggies! Easy-glide oven racks are a pleasure, and a microwave drawer is a great look.
Stainless steel coordinates beautifully with any cabinetry style or color. (Gee, I wonder if that's what the designers said back in the day of Harvest Gold and Avocado appliances!)
Step 4: The most important step...
Be as sure as you can. When designing a large project like this, I like to make my mistakes on paper. Draw out your layout, and you don't have to be a professional to sketch boxes, and then sit and ponder this with your contractor.
Walk away from your design for a day or two, and go back to it and be sure you like what you've laid out.
Remember simple design rules. For example, leave 2 1/2 feet around any chair to pull out and get into a seat comfortably, and a minimum of 30" (36" is optimum and more if you can spare the space) around islands. If you aren't able to envision this, buy some blue painters tape and actually tape out shapes for your table, chairs, islands, etc. While it doesn't give you a dimensional view, it's a great starting point.
Step 5: The best advise...
Choose a contractor to work with on your project that will guide you but not push you towards the right finished product. You're going to live with a renovation of this magnitude for a long time, and you want to be sure you not only make the right choices from a design standpoint, but from a functionality perspective as well. Your contractor should be able to give an opinion without necessarily steering you in one direction or the other.
If you've got a planned budget, you want your contractor to stick to it (of course, in any project you must allow for changes, unexpected obstacles and that last minute add-on that you've just got to have!) Keep in mind, too, that the "while you're doing this" (you're already here, so maybe we can...) concept often come into play as does the "domino theory" (One thing leads to another and the next thing you know, you're re-decorating the whole house...) And, invariably, that's how project costs can grow, so allow for it and you won't be frustrated or upset.
Most important, love the process, or select someone to handle it for you if you "can't take the heat - get out of the kitchen!"
ENJOY YOUR NEW KITCHEN!