You've saved, dreamed, planned and now you're ready to start your your home remodeling project. You're excited, nervous and apprehensive...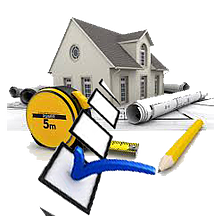 So how do you get started?
Maybe you've done many a renovation in your home, or perhaps this is your first. You want to be smart about it, and insure a perfect outcome.
Suffice it to say, I'll guess you're a little concerned too.
So, let's talk about the important questions you should ask your contractor.
Has the contractor successfully completed projects of a similar scope?

Were there any problem along the way?

If problems occurred were they easily remedied them to their client's satisfaction?

Don't be afraid to ask for names and contact numbers so that you can speak directly to the contractor's clients.

How will communications be handled?

Be sure your contractor has your email address, mobile phone, office phone or other appropriate contacts so that there's no possibility of a lack of communique.

Be sure, too, that you have all of your contractor's contact information.

Ask for a Certificate of Insurance.

A well-established contractor should be happy to provide this to you.

Ask the contractors availability and what a reasonable schedule for the project might be.

Who will be supervising your job? Who will be working at your home?

Many larger contractors have a full staff of employees to handle the various aspects of a project.

If a contractor will be using "subs" (Sub-Contracted trades) be sure to ask how they will communicate with them and who is ultimately responsible for sorting out problems that may arise.

Confirm that the ultimate responsibility for any work performed and/or any damages that may occur will fall on the shoulder's of the contractor you are hiring

.

How will your property be protected?

A response such as "don't worry, we'll take good care of your home." is inadequate.

Make sure your contractor will cover the hard floor surfaces with drop cloths, plastic sheeting or heavy paper as appropriate, and that plastic sheeting, "zipper doors" and other protective coverings contain the dust and debris as best as possible.

Be sure nearby breakables, paintings and other such décor is removed so that nothing is destroyed or damaged during the renovation.

How will change orders be handled?

You want to avoid a stall of the work due to indecision.

Schedule weekly meetings to check on progress, more often if needed.

What are the payment terms and schedule?

Contractors want to be paid, and rightly so, and, homeowners want to be sure they get what they're paying for. It's best to discuss this in advance.

What happens if there is a disagreement during the project?

Best to iron out details well in advance so that you start the project in a friendly business-like manner and end the same way. You want to be able to call the contractor again and of course, your contractor would be happy, too, to do work for you in the future.
Renovations, remodeling, redecorating and the like can be exciting, fun, laboring, and scary all at the same time. Working with a contractor with whom you can develop a relationship makes the process that much easier.
Ready to start a home remodel project in our area?